Goshinkai-Ju-Jutsu Vocational training
The Dojo "Isshinkan" has established a
training course for instructors
to spread Goshinkai Ju-Jutsu.
How to proceed with the course
All students who study the Instructor Training Course will learn the basic movements, applied techniques, and free techniques of Goshinkai Ju-Jutsu. Students must also have
at least two years of experience
in another martial art to study the course. The course consists of the following
three sessions
.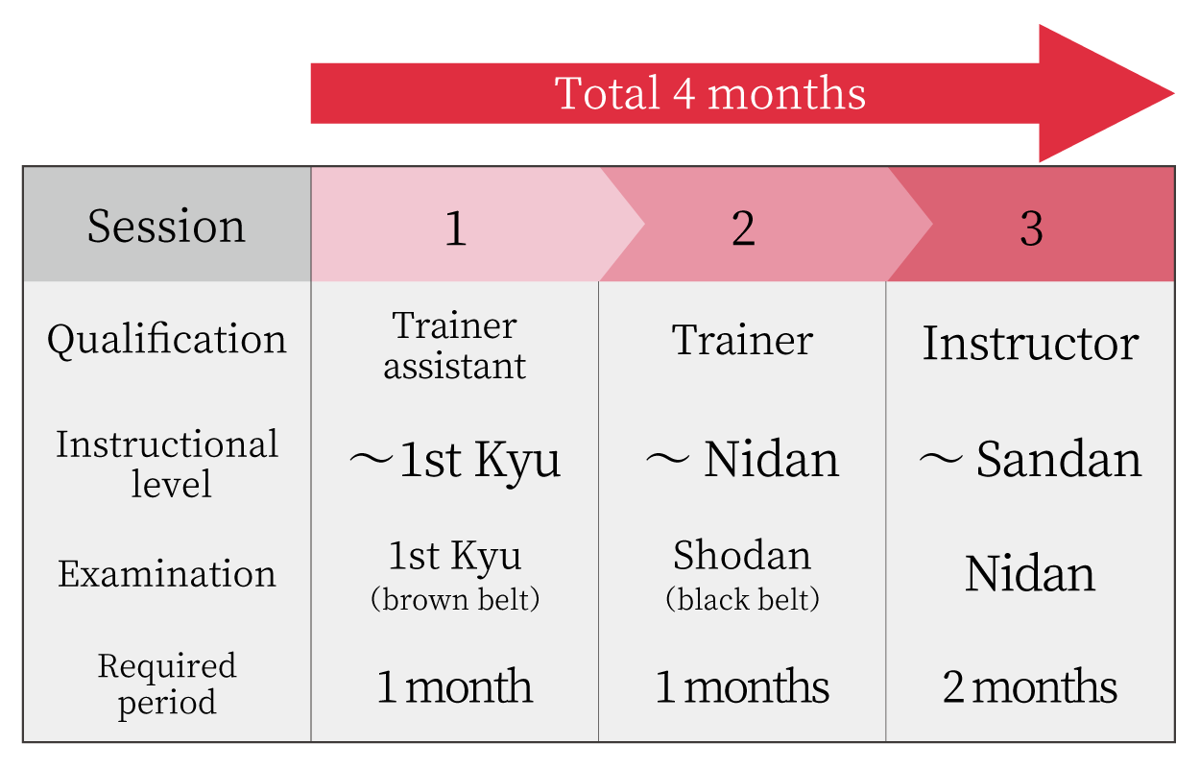 Training time is
6 hours a day
for all sessions (2 hours on Sundays only).
(Example)
Monday - Saturday
Sunday
10:00 ~ 12:00
16:00 ~ 20:00
10:00 ~ 12:00
Rules
Students are expected to behave as if they are taking a course. First of all, there are no matches in Goshinkai Ju-Jutsu, so there is no competition between students. Therefore, students should assume that they are all at the same level, regardless of their experience. Regardless of your level, you are expected to come to the dojo at least 10 minutes before practice begins, clean up, and prepare everything you need for practice. This is all part of the practice. Every single thing you learn in the course, both during and outside of practice, is a challenge to yourself, a challenge to your limits, and a way to overcome your own shortcomings. Even if you have never studied martial arts before, you are required to take an entrance exam to become a student.
Introductory Examination Items
General knowledge of martial arts.
Basic fitness.
Motivation to take the course.
Course Fee
1 month; 60,000 yen excluding exam fees.
Students must pay the fee the first of the month.
Other Fees
There is a screening fee for each session.
| | |
| --- | --- |
| 1st kyu | ¥8,000 |
| Shodan | ¥15,000 |
| Nidan | ¥22,000 |
---
---