Access

The Dojo "Isshinkan" in Okinawa is located on the border between Naha City and Nishihara Town, and general navigation systems may not be able to guide you properly.

When using a car navigation system, etc. please set Ishmine children's playground Park as your destination, as it will guide you near the entrance.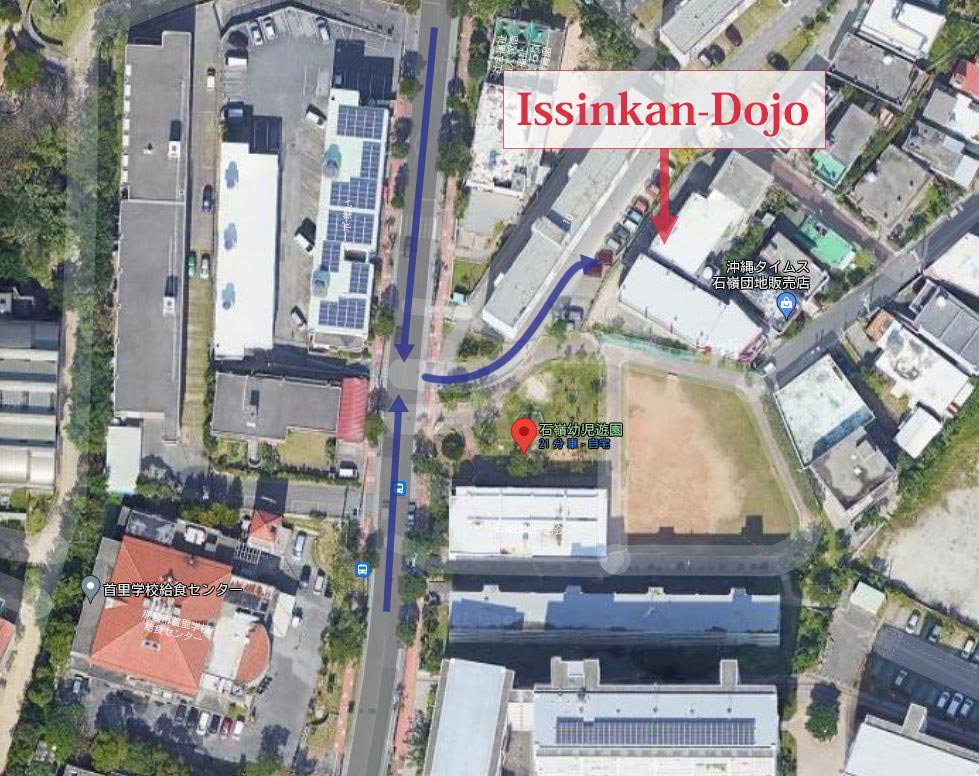 For directions to Ishimine children's playground Park
Click here (Google map).
---
Use the Shisa at the entrance of the park as a landmark, and go down the alley next to it to find the dojo's parking lot.
---