Features of the Dojo "Isshinkan" in Okinawa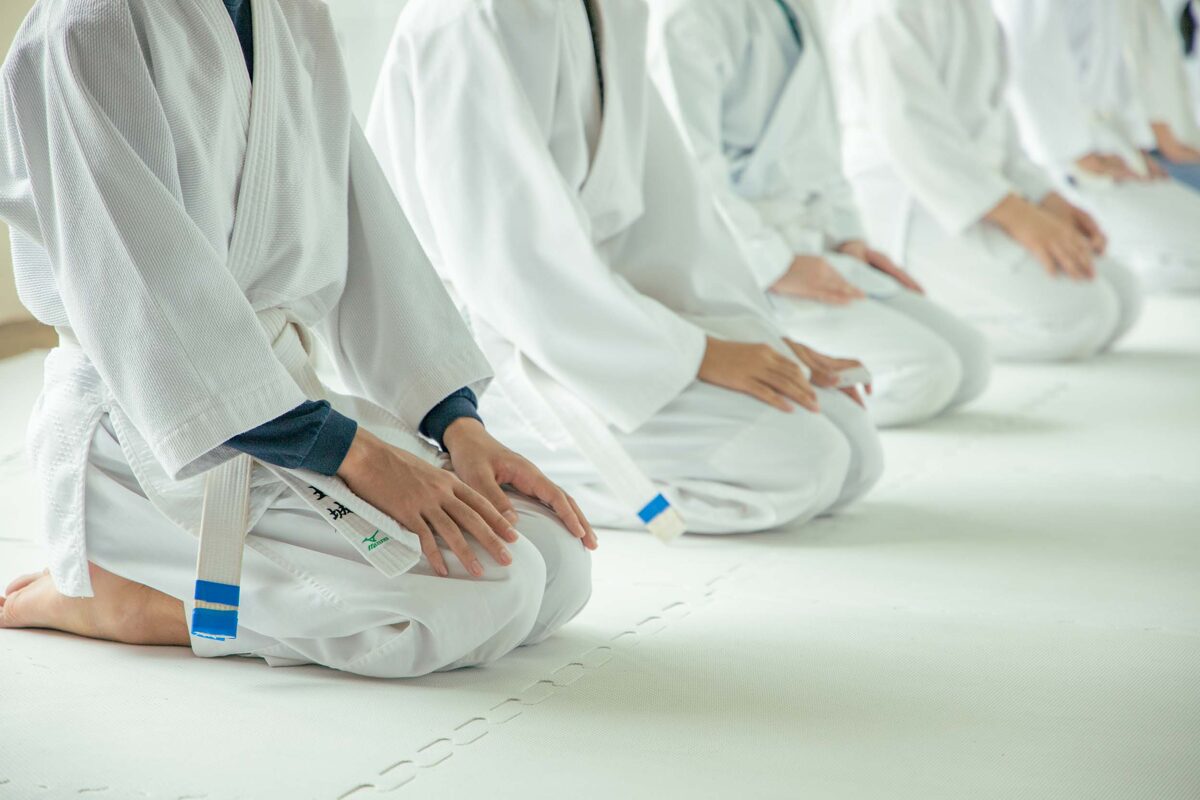 Four

classrooms
At the Dojo "Isshinkan" in Okinawa,
we offer training in
the four disciplines of
Ju-Jutsu, Ken-Jutsu, Aikido,
and Health Gymnastics
.
Dojo students can choose
according to their
own objectives and suitability.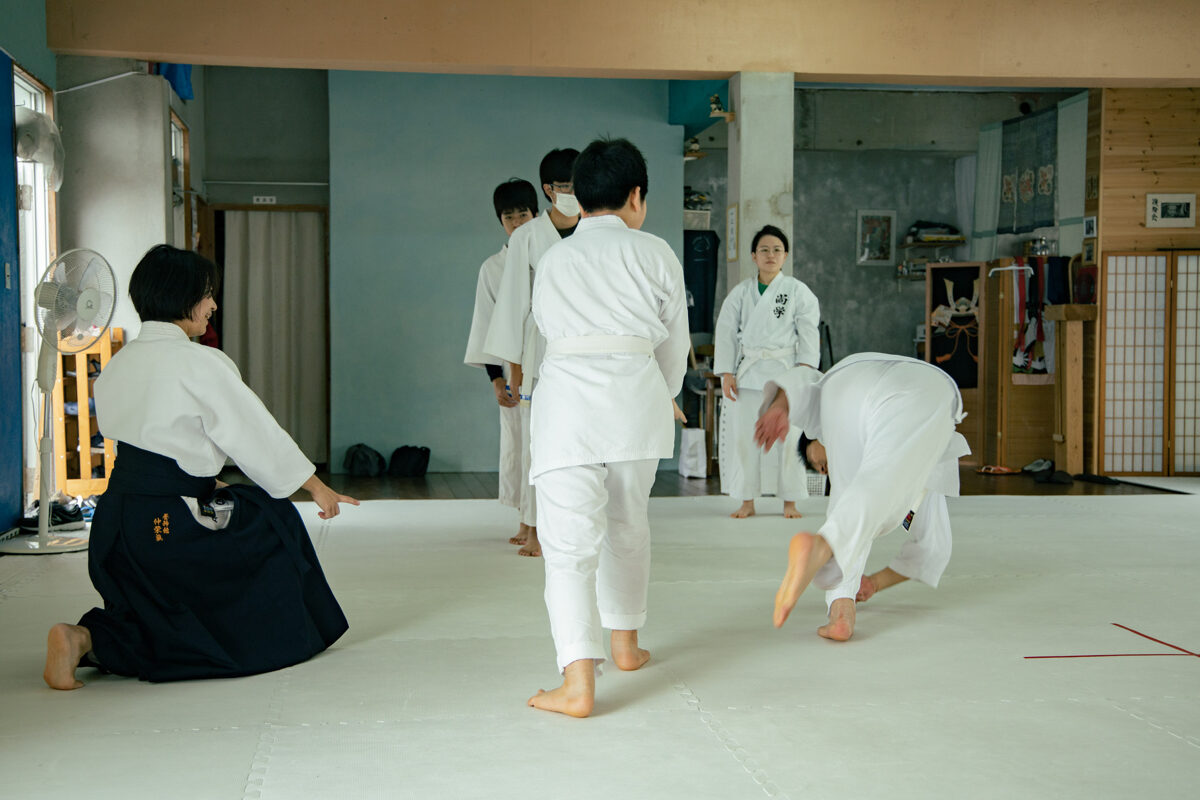 No worries for

entry-level beginners
With the support of two instructors
who have a wealth of experience
in a variety of environments,
even inexperienced or
physically challenged people,
women and children
can start practicing with ease.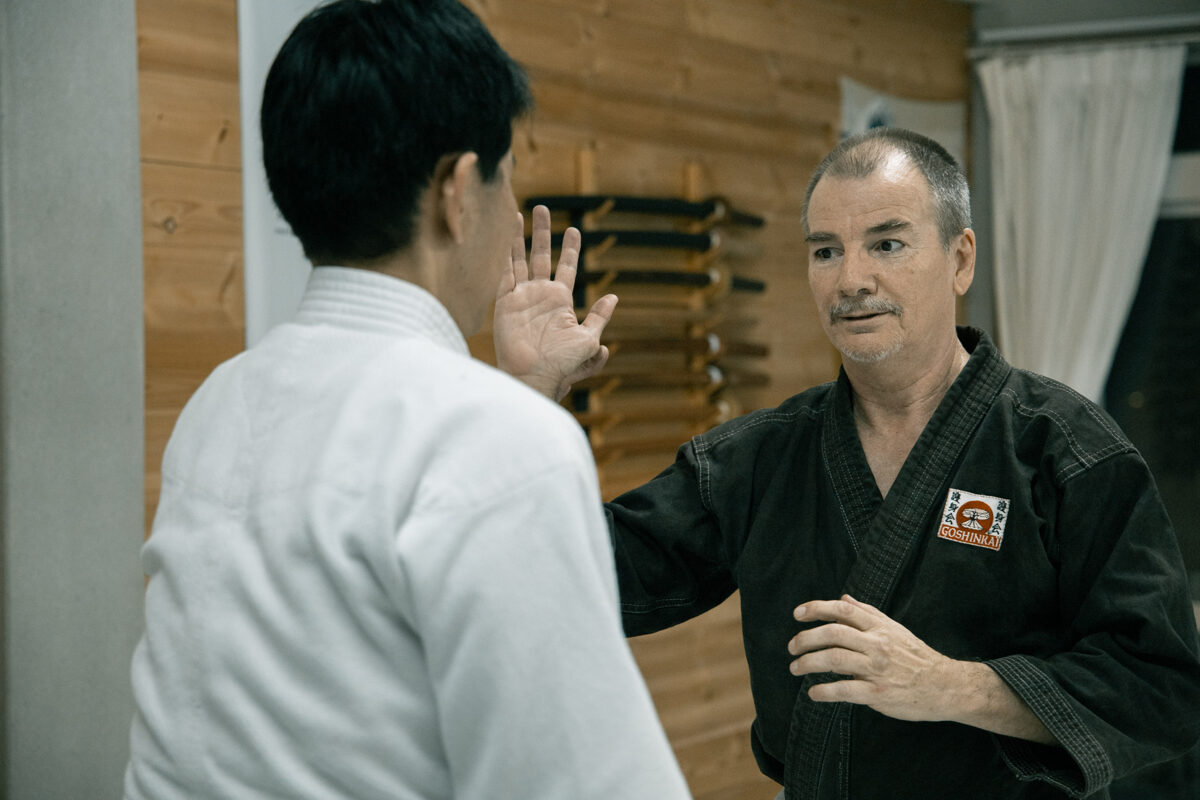 Smiles

after practice
During the training,
the students and instructors
are serious, but before
and after the training,
the dojo has a homey atmosphere
where you can relax.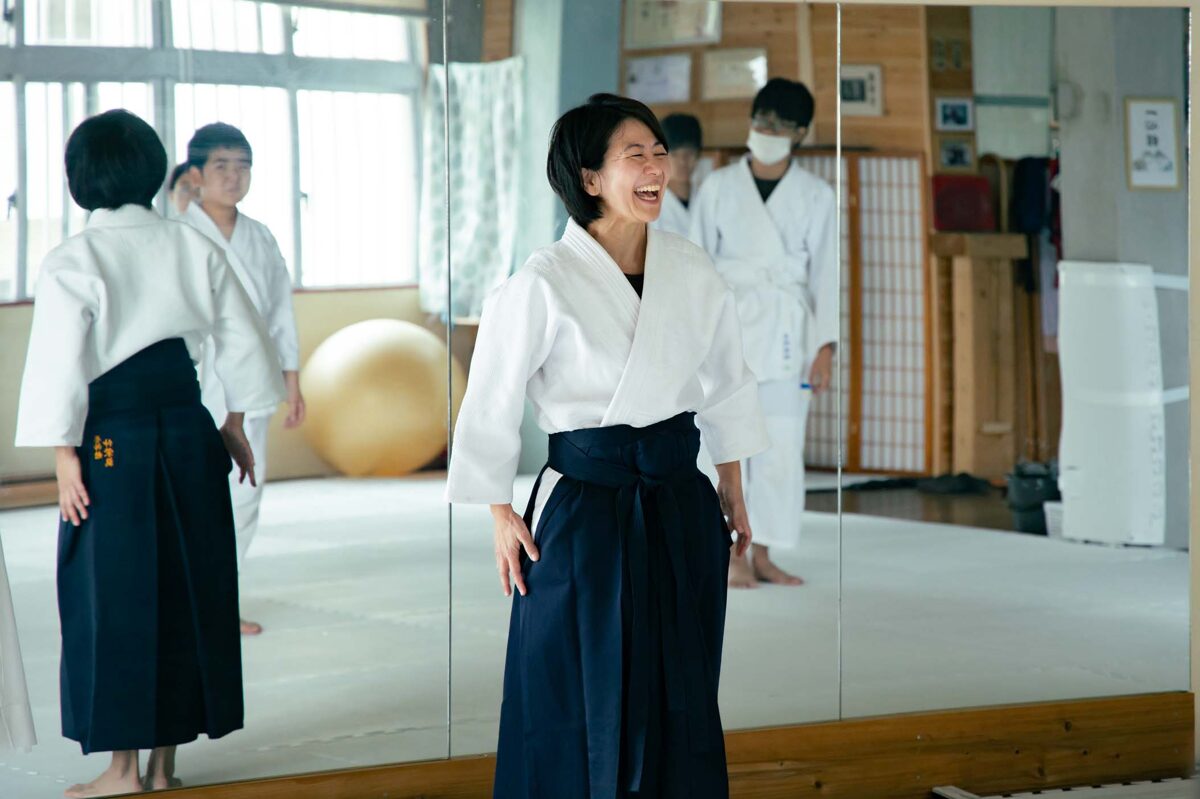 ---
Customer reviews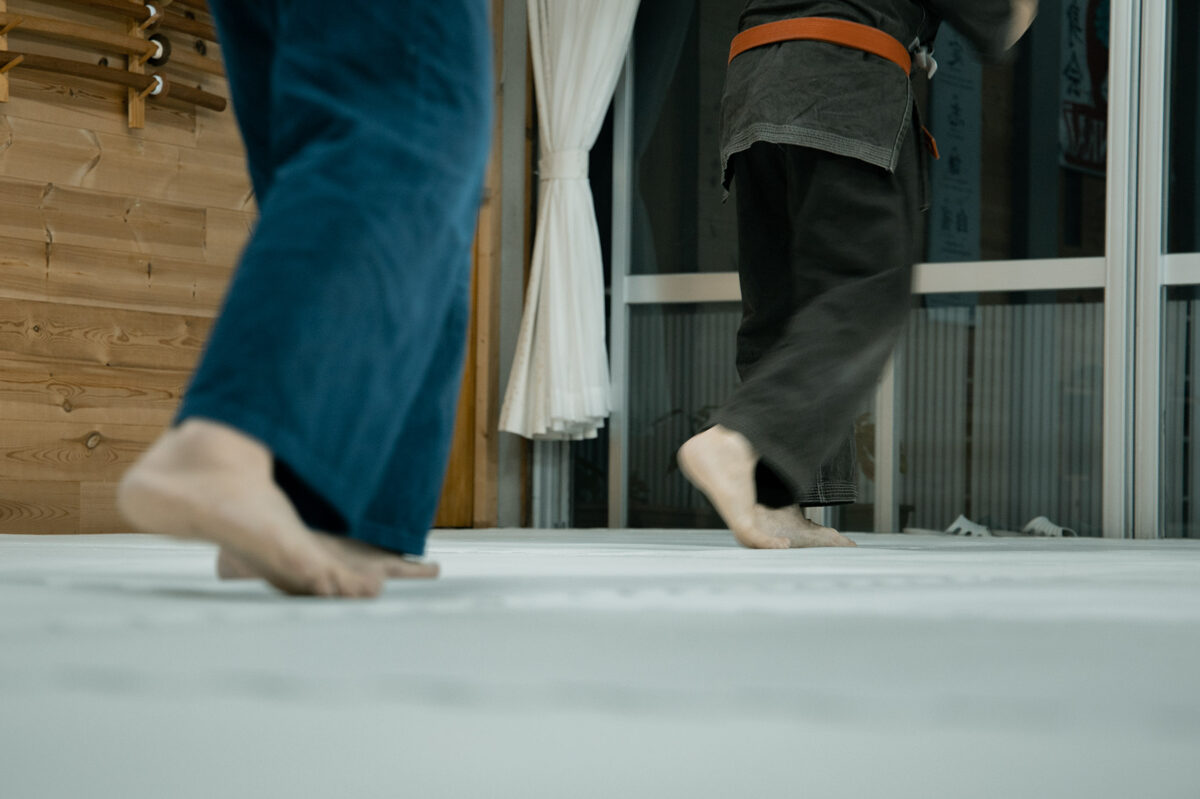 "Anyone, young or old, can do it. Why don't you join us with your child?" Now, as a student like a child, I am happy to have time to sweat and work hard with each other, and I am having a fulfilling time.
I haven't done any martial arts until now, but before I knew it, it became an important part of my life!!
(Mr. G)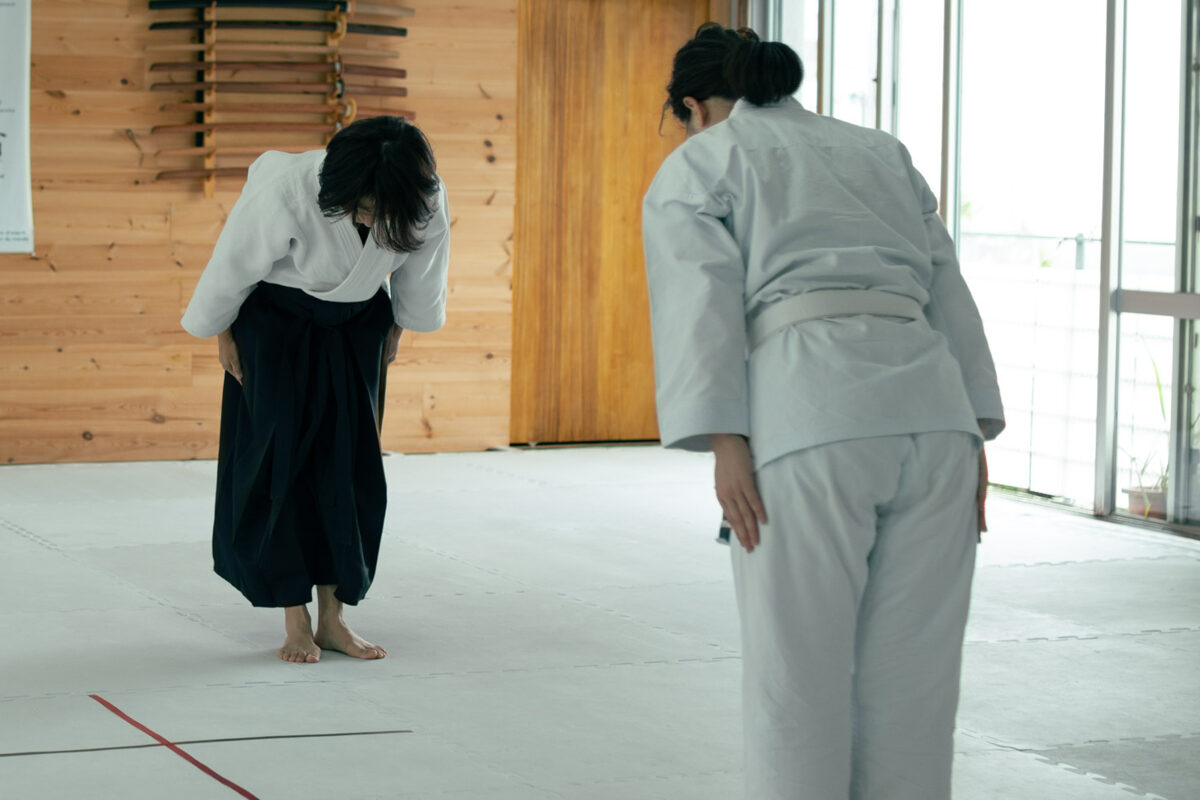 I am learning Aikido and Kenjutsu at the Dojo "Isshinkan" in Okinawa. The teachers always teach me carefully and I enjoy practicing with them. In Aikido, I am always aware of which part of my body to use, so I am learning how to use my body. Kenjutsu is taught for the purpose of self-defense, so I think it will give me the ability to protect myself in case of emergency.
I have not been exercising before, so moving my body is a good change of pace for me. I would like to keep practicing to get better.
(Ms. N)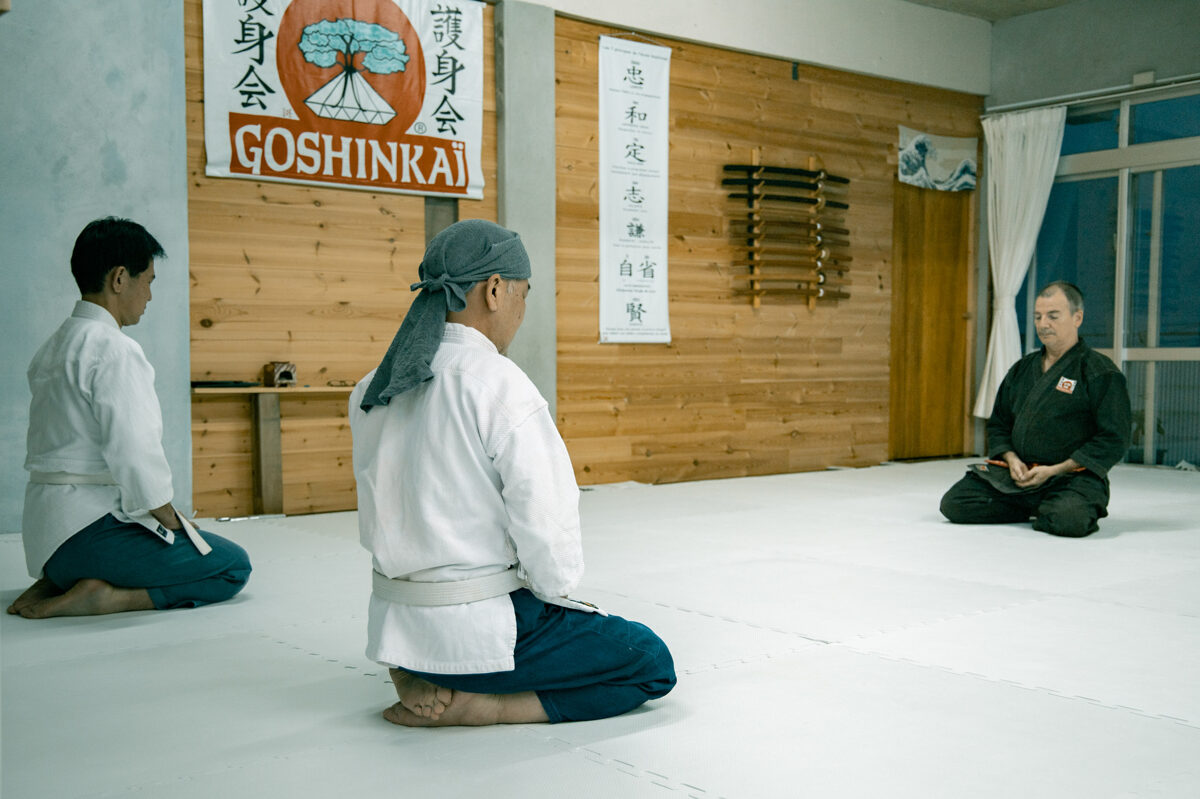 It's been about two years since I was introduced to it by chance. I was a complete beginner, not familiar with martial arts or combat sports, but I am hooked. There are many aspects to self-defense jujutsu, such as standing, newaza, ukemi, striking, and dealing with weapons, but the training helps me in my daily life.
Each of Guingois-sensei's instructions and each of his techniques has its own meaning, and even the same technique can be applied in many different ways.
I will continue to learn.
(Mr. K)
---
---